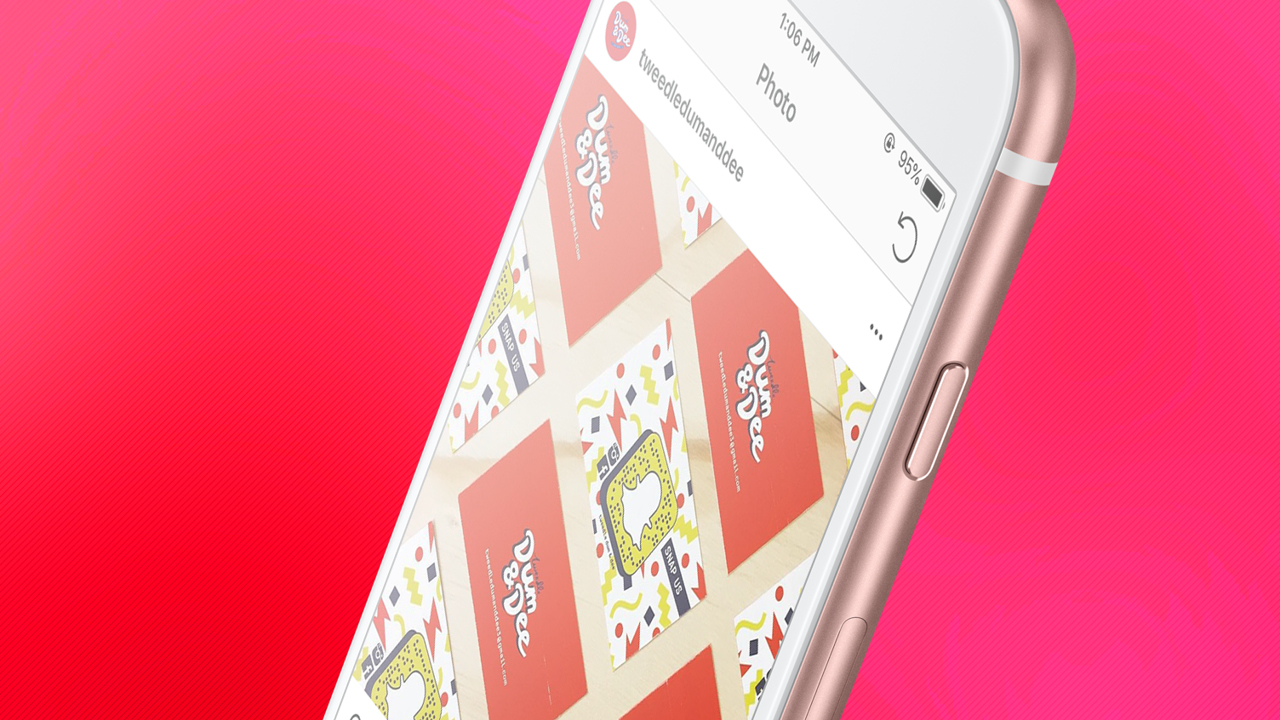 Branding, Packaging, Social
Just as mischievous as the twins they are named after, Tweedle Dum & Dee defy the health-conscious status quo in favour of sugary treats.
Customers are enticed through bold, bright branding and the nostalgic offer of fairy bread. Using only fresh gourmet ingredients, a full 'pick n mix' fit-out was quickly recognised as a more popular way of operating, though seasonal pre-made options were still made available. As a mobile stall, social media was vital in tracking the cart and offering rewards for followers.
Credit: Stella Loi, Anna Loong, Niki Chu, Pelepesite Tofilau, Alex Kachfi.
With a health-conscious trend well underway in the food industry, it becomes increasingly convincing to thrive as a new contender by opposing this trend. Tweedle Dum & Dee aims to do exactly that. Providing food that treats you for being bad, the cart would have a strong pivot towards freedom of choice. This includes a 'pick n mix' setup which may take a bit of getting used to, so education was key in customer acquisition. It would also be a challenge to let customers know where we would be setting up, so a strong media plan was required too.
As a group of friends became interested in opening a food cart, all with a background in graphic design. I became involved to aid across a span of design aspects. I initially helped with market research and branding, before creating a social media presence and packaging with the established identity. I was also the sole photographer and videographer during my time working with them.
To find a point of difference we first looked at the competition. The existing mobile food services were cuisine based, often boutique and few offered desserts. Almost all had some consciousness towards health. Branding was either negligible or quite clean in general. We could brainstorm ideas from there.
We then set up customer profiles to identify our target audience:
Customer 1 - Lauren, a 25 year old yo-pro. Her life is getting busier and she is finding it more difficult to find time doing what she wants. She is health conscious though and goes to the gym regularly. She goes to the weekend vegetable markets to get her vegetables and feels more premium, free-range and organic products do have added value.
Customer 2 - Tommy, a 35 year old dad of 2. His children come with him to the markets each weekend and he treats them to desserts. He is health conscious but doesn't mind a bit of a treat from time to time, and this projects onto his children as well. His kids realise he is a bit more willing than his wife is.
As our idea was radically different, our branding should be radically different too. Nostalgia, customisability and treating yourself became our key points. The story could be that
Could cater to children's events.
Inviting language.
A brainstorm to reveal the possible market share for the cart:
Health-conscious anti
Desserts