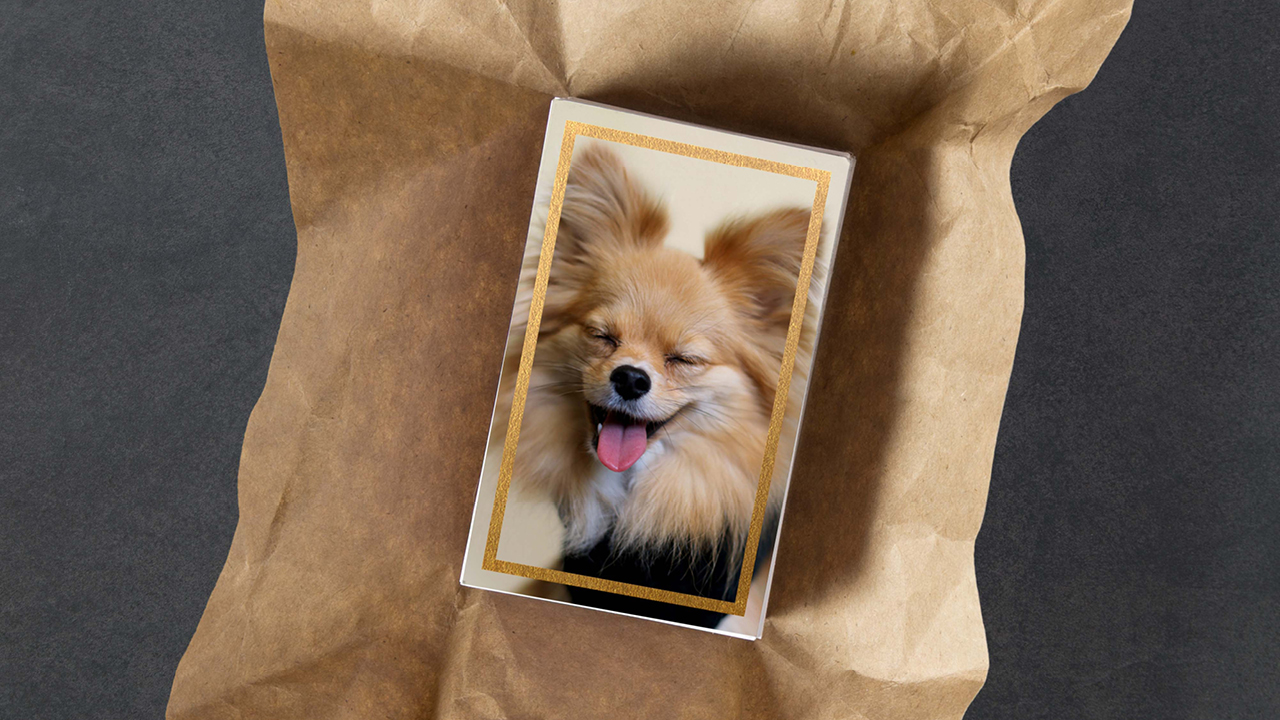 Branding, Packaging, Social
What better way to alleviate empty nest syndrome than with the acquisition of a four-legged friend? Sparkles the Dog gives you his full support.
Offering a premium range of dog apparel, this niche brand has garnered mentions from Elle Macpherson, Cindy Crawford and Vogue Magazine, among others. An updated brand identity has been rolled out to coincide with a new accessory line, further enhancing the clean and elegant qualities of the brand.
Credit: Catherine Young, Tio Leota.
Sparkles the Dog started from humble beginnings over a decade ago. Although their niche range of dog apparel has seen much success, the brand has put very few resources towards their brand image. As the brand continues to grow, a line of collars and leads have been introduced to increase their share in the dog accessory market, making it essential to differentiate the brand through revised branding. (Show old insta examples)
Being the primary freelance designer for Sparkles the Dog over the past two years, I was initially creating social media posts and print materials for their products, as well as retouching photographs. With the belief that I could provide insight towards a new brand direction, I worked with the owner, Catherine Young, to create an updated brand identity and subsequent packaging.
A middl-upper class female in her 50's, kids have left and she now has more freedom with her money. She is quite fit and her social life is good. As there is a now a void in which she used to buy her kids clothing, she can now use to buy other things. The void is filled by buying a dog and she feels a motherly satisfaction from buying this product. Money is not really an issue and star power has some effect on her. She has a simple grasp of social media and has the time to browse it. She enjoys cute profiles of dogs.
With an established customer profile, the project focused primarily on aesthetics. This customer would be
Through a brainstorm of potential options, we could identify these key characteristics:
Elegant, classy, impressionable, friendly, sophisticated, high-class
Initial logos were grouped into three sub-categories: the friendly mascot, the sophisticated mark, the clean cut.
Many ultimately compromised legibility or felt too busy. The logo that we collectively agreed on was ultimately the simple typeface with the silhouette mark. This could allow a mascot-style mark to go along with an otherwise sophisticated type logo. After more experimentation, the mark became redundant as it cluttered the clean look that we could otherwise accomplish. There was a juvenile appearance to it and it broke the type up too much.
Applications:
After settling on the logo, an overall aesthetic could be translated onto printed materials. A major consideration was the mode of sale. The brand exudes an exclusivity in which it can only be ordered off the official website. The products had been sent off in custom made reusable bags and were very well received. This made it simpler to create packaging as very little had to be changed.
In regards to tags and accompanying cards through stages of mocked up applications, it was still a cleanliness that prevailed. Minimalistic and predominantly white. As eco-friendly options were becoming more favoured, this was incorporated into packaging designs.
Futura Bold and Caslon Pro
Outcomes:
A social media campaign assisted the rollout. The brand launched a collection of collars and leads with great demand. As an Italian product they are really high quality. They were featured on Vogue Japan, Home and Country Magazine and allowed a strong pickup of the revised brand identity for these high end publications. New customers would be enticed and old ones would be revitalised by it.