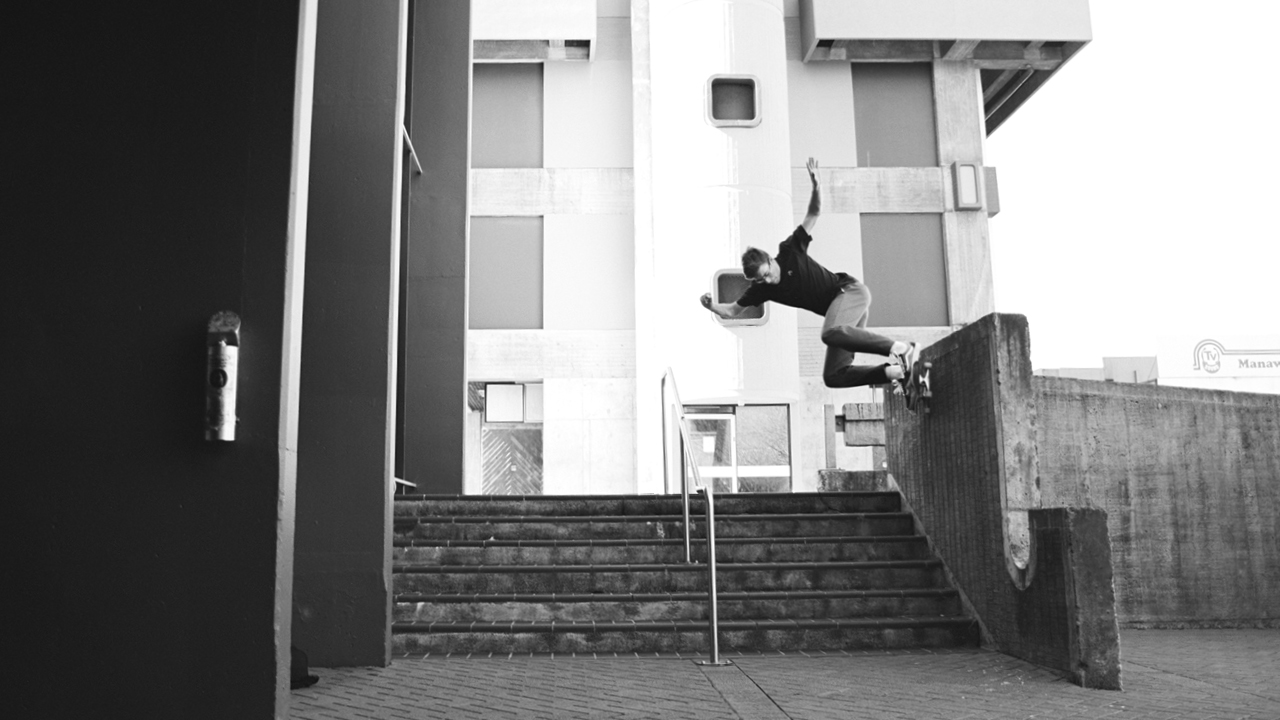 While the feature-length skateboard video has been hailed as the earliest example of content marketing, much more can be learned from the short-form video that we experience today.
Four Corners is a personal venture which seeks to merge the higher production value and careful consideration of long-form films, with the reach that modern media has allowed. New Zealand has historically received little attention in the skateboarding realm, so this film sought to capture the unique identities of local skateboarders and their landscapes to show the world. Incremental trailers were released with B-roll footage, ultimately featuring on Manual Magazine (New Zealand) and The Berrics (U.S.A.).
Credit: George Rowe, Jesse Rogers, Darren Beach.